The name of the game is SAY MY NAME!
How it works:
1. Register your name, number, birthday and address at the bottom of this page. Make sure this information is correct because this is how we will confirm your identity if your name is said on air and you call us!
2. Listen to Bob 93.3 starting on November 3rd at 11am, 3pm, and 5pm for us to say three names that registered here!
3. If your name is said on air, hurry and call us at 800-260-0933. If you're the first to call us before the other two people named on air.. You win that prize plus a $10 BrrrBerry gift card for Jacksonville, Morehead City and Wilmington!
4. If no one calls us back after 9 minutes and 33 seconds after we call out the names. Then that prize will get added to the next time slot! If no prizes are claimed in one day they will used later in the contest!
Prizes listed below Registration!
HERE'S WHAT'S UP FOR GRABS!
4 iPad 32G Wifi Only 
1 Amazon Echo in Charcoal
5 Amazon Dots in Black and 1 white!   
32G Apple TV 4K                  
Samsung – 55″ Class (54.6″ Diag.) – LED – 2160p – Smart – 4K Ultra HD TV
Bose SoundLink Color Bluetooth Speaker II – Polar White
Black Snapchat Spectacles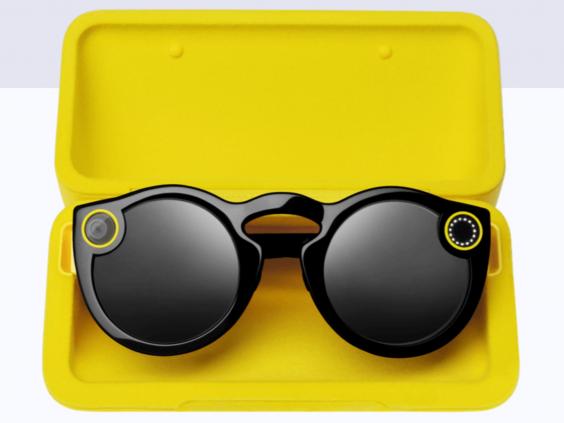 DBPOWER UDI U842 Predator WiFi FPV Drone with HD Camera 2.4G 4CH 6 Axis Gyro RTF Low Voltage Alarm, Gravity Induction and Headless Mode Includes Bonus Battery
Coach Edie Shoulder Bag 31 In Glovetanned Leather With Tea Rose Tooling in LIGHT ANTIQUE NICKEL/STONE
2 Pairs of tickets to see Niall Horan on September 18th, 2018 in Raleigh

COACH X SELENA GOMEZ, Selena Wristlet 19 In Colorblock Leather, LIGHT GOLD/SELENA BLACK CHERRY
Polaroid Snap Instant Digital Camera w/ ZINK Zero Ink Printing Technology      
2 Roku Streaming Stick -HD Streaming Player with Quad-Core Processor
All-New Fire HD 8 Tablet with Alexa, 8″ HD Display, 16 GB, Black
Samsung 32″ Class FHD (1080P) LED TV                
Kate Spade Cameron Street Jensen
7 Gift Certificates for Carrie Rosenberger Massage and Body Works of Greenville and New Bern 1 Hour Message
3, $50 Gift Certificates to Bojangles
$50 Gift Certificate to The Crate
$50 Gift Certificate to Hometown Harley
2, $50 Gift Cards to Emily's Boutique